Secret Superstar actress Zaira Wasim lately became the victim of sexual harassment in a flight. The 17-year-old actress shared her horrible experience on her Air Vistara Delhi to Mumbai flight in an Instagram Live video. While speaking about the incident, she broke down multiple times narrating her mid-air ordeal. Reportedly, the man in question was caressing her neck while she was asleep. She tried to record his misdeed but due to dim lights, she wasn't able to do so.
Right after deboarding the flight, she took to Instagram to narrate her terrible experience in a Live video. She is heard saying, "This is not done, I am disturbed". She spoke in a broken voice while wiping away her tears. She added, "Is this how you're going to take care of girls?".
Zaira Wasim managed to get a screenshot of the man's activities on the flight to some extent. In one of the pictures she shared, the man is seen sticking his leg trying to touch her inappropriately.
She shared her ordeal in a video and a series of pictures.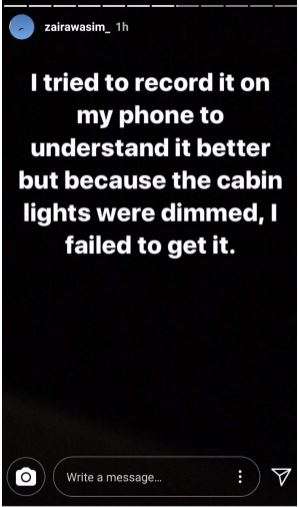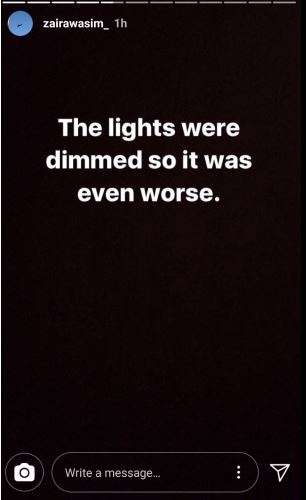 The man in question took advantage of dim lights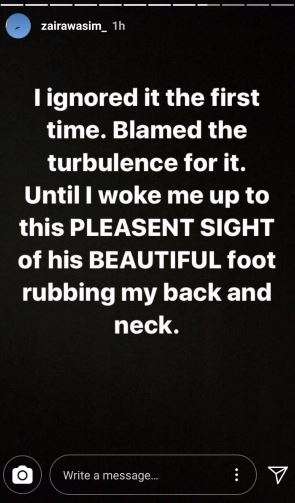 Dangal actress Zaira Wasim tried to ignore it all the while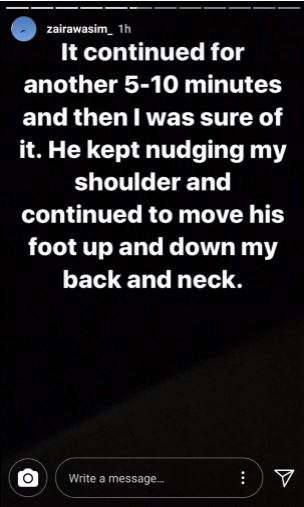 Zaira Wasm shared the details of her ordeal in a social media post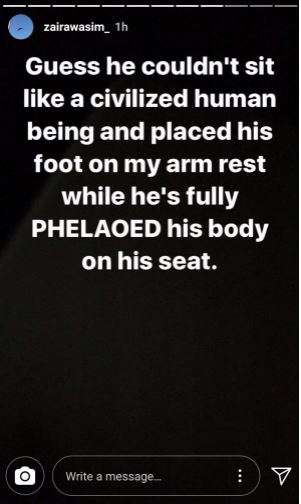 The man kept nudging her back and neck with his foot
The actress called out to the cabin crew for help but for no use. In the video, she also expressed disappointment with crew members of Air Vistara's Delhi to Mumbai flight.